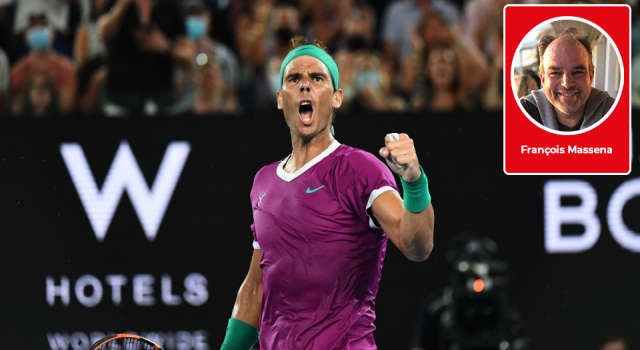 Dear All, What a final ! Not the best ever but in many ways one of the greatest for sure. It terms of scenario first! Who could beleive Rafa can come back from 2 sets down and from three break points against him at 2/3 in the third set?! No one! Or maybe 4% of tennis fans as the survey has shown us on Eurosport screen at that point of the match. But he did come back and in such a fantastic manner. He has started to shorten the points, go to the net more often and has used one of his best shot, the dropshot. Medvedev is a fantastic player but his skills at the net are pretty weak not to say pathetic for a world number 2.
True that most of the young generation have grown on building their strengths from the baseline but please, how can they ignore that performing well at the net is also a key point of this sport! Medvedev lost today because his mental was not as strong as Rafa and his game is not as rich in terms of variety of shots as the Spanish. Rafa can serve and volley. Rafa can use dropshot. Medvedev should learn from him in those areas.
Finally, Rafa had all the crowd for him, which has played an important part of his success today. Medvedev should learn how to win the support of the spectators, otherwise he will be hated very soon in every tournaments. His behaviour today, though being driven by the frustration not to win in three sets, was far to be the one of a true champion. He will hopefully learn from his mistakes.
Anyway, we all lived a fantastic tournament, Rafa deserved to lift his second Australian Open trophee, and most important his 21st GS cups! He is now the Greatest of all times, for few months at least…the season will be long and exciting. Hope you have enjoyed today's final but i am sure you did! See you soon.
Francois